SEO (Search Engine Optimization), the practice of optimizing your website so people may find it in on the web, is an important part of your site. One critical part of SEO is your Sitemap. The Sitemap is important because it details the organization and layout of the pages on your site. This map is then used by search engines to find, index, and display all of your content within its search results. Therefore, its important to make sure that search engines have a Sitemap that is accurate and update. As your host, were here to make this easy.

Chillidog Software's new Sitemap helper makes it easy to submit your Sitemaps to all the leading search engines.
At Chillidog Hosting, weve gone ahead and built a Sitemap helper plugin that will automaticallytakes the grunt work out of Sitemap submission. Whenever you update your site, our new Control Panel plugin automatically:
Submits your site map to the webs leading search engines including Google, Bing and Yahoo.
Notifies you via email of any errors in during your site map submission.
Notifies you via email if you have an index.php AND an index.html file in the same directory. Having both of these files in the same directory is bad because, when you visit your site in your browser, web servers will always prefer to show you the index.html over the index.php. If both of these files exist, youll only see the index.html file!
Keeps record of the last time your site map was submitted.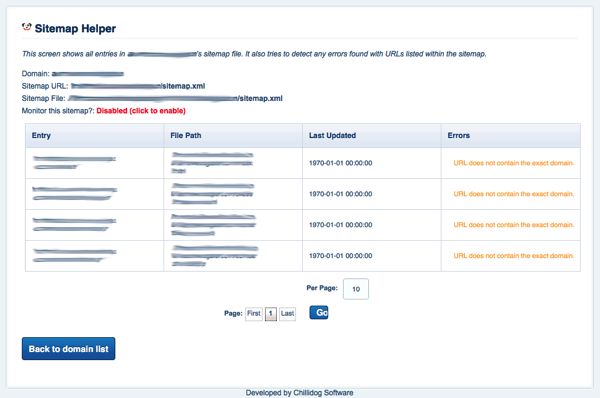 The domain status shows you the last time your site was updated as well as the status of your site map. Any errors or issues with your site map will be listed here. Optionally enable notifications to receive an email when an error occurs.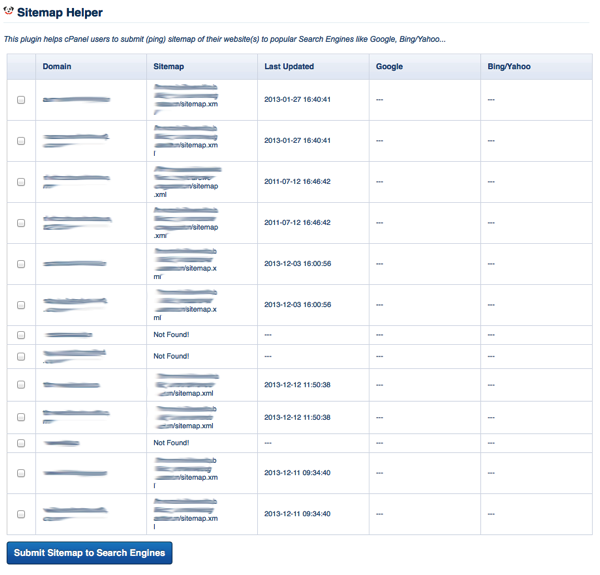 The site list shows all of your sites and the last time they were submitted to various search engine providers.
Now, I hear you asking, how much does this cost? Nothing! Thats right. Nothing! Please enjoy this great new feature as part of your Chillidog Hosting membership and stay tuned, theres more to come!
Your top dog, Greg