Have you heard? Pingdom is the word. Pingdom is a response and uptime monitoring tool. In a nutshell, Pingdom allows you to monitor is your site is available and how fast it loads.
It is very important, however, to enter the proper URL for your site. For instance, with Javabean Hosting, all requests for http://javabeanhosting.com are redirected (with a 302) to http://www.javabeanhosting.com. [1] This redirect is included in Pingdom's response time calculation. As a result, response times become inflated and over stated. Figure 1 shows a plot of Pingdom's iPhone application 24hrs after changing the monitoring URL from http://javabeanhosting.com to http://www.javabeanhosting.com.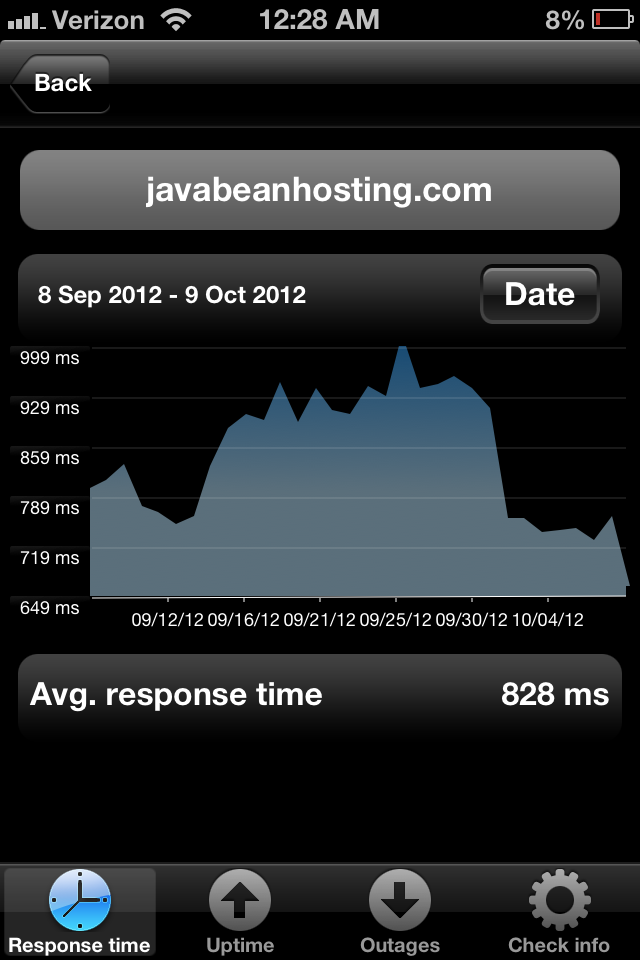 Figure 1. Rapid drop in Pingdom's response time shortly after updating the URL from non-www to www.
Figure 2 is another snapshot of Javabean Hosting two weeks later showing the new (lower) response times are indeed sustained and valid.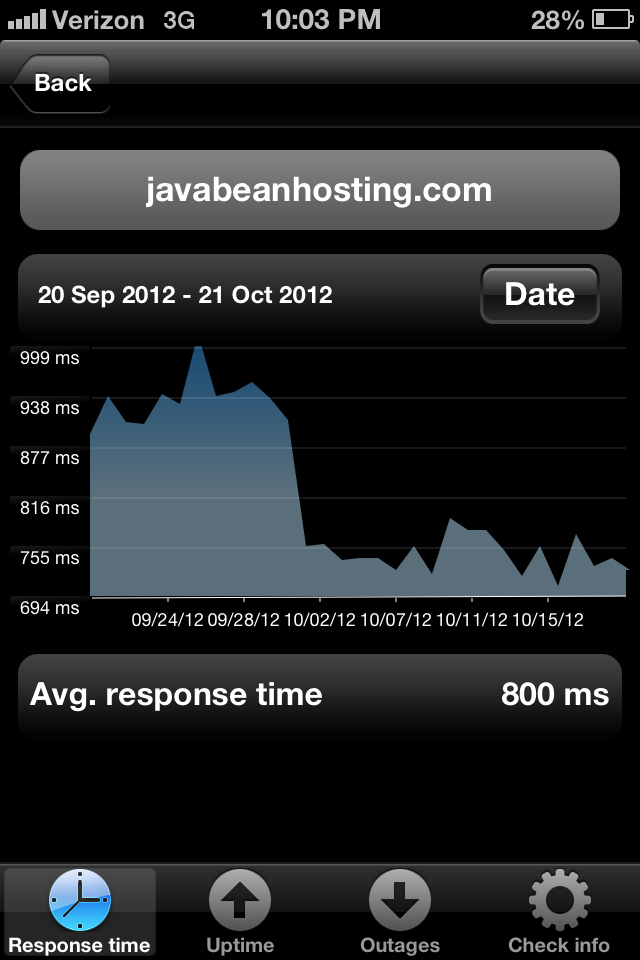 Figure 2. A dramatic drop in response time as reported by Pingdom 2 weeks after correcting the monitoring URL.
Furthermore, Pingdom's uptime report can return False-Positive. A False-Positive in this case would be a report that your site is down, but in reality is fine. Examining the Root Cause analysis from Pingdom in Figure 3 shows the site is up and working even though it was reported as 'down.'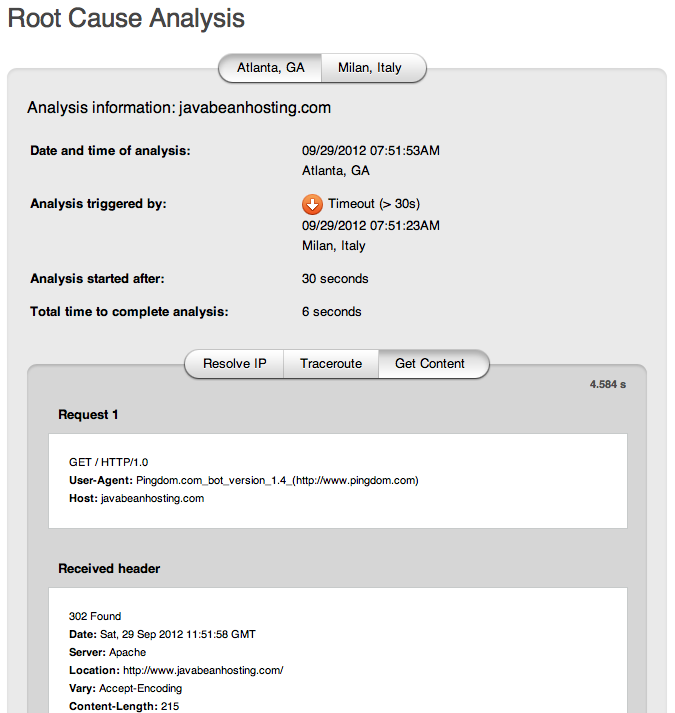 Figure 3. Pingdom's root cause report showing a False-Positive. The site is available and responding with a 302. Pingdom, however, has reported that the site was down.
Overall, Pingdom is a great tool for monitoring the uptime and availability of your site. I highly recommend it. Please make sure, however, you enter the proper URL taking into consideration any redirects. Using the proper URL has the potential to greatly impact the accuracy of your reports.
For usability and SEO, it is recommended that you redirect from non-www to www or vice versa. It doesn't matter which one you choose but you should choose one. This is, however, out of the scope of this article.