UPDATE: Apress support was terrific. They promptly replied (via Fogbugz, very nice) and refunded my money. No questions asked! Thanks Apress but please work on these eBook issues!
I just purchased my first eBook from Apress and I am extremely dissatisfied. I won't even link to their site I am that dissatisified about it.
My two issues:
It is a password encrypted PDF. No ePub? Seriously? At least other publishers give you multiple copies to choose from. If you think a password protected PDF is serious protection, have you tried Google?
They DO NOT remove the cut guides for the book (noted by the marks in the corners). This is EXTREMELY lazy and REDUCES the viewable area when used on your iDevice.
Shame on you Apress for treating your eBook customers like they don't deserve the extra cropping. I had respect for your books and now will revert comfortably back to the iBookstore.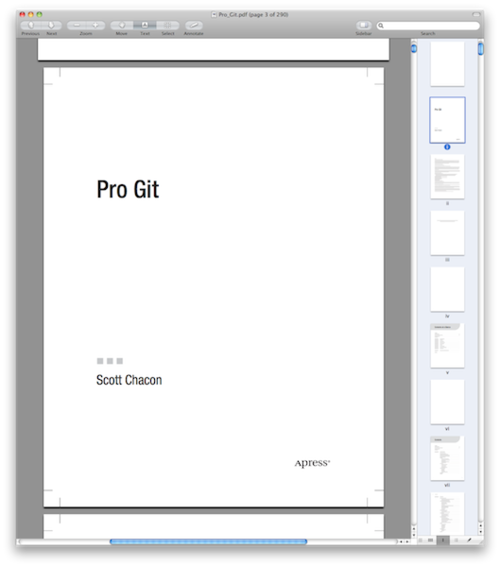 For the record, Pro Git has a free website which I respect.